find yourself a marty
it's not just rbg's career that was exemplary. her marriage was, too.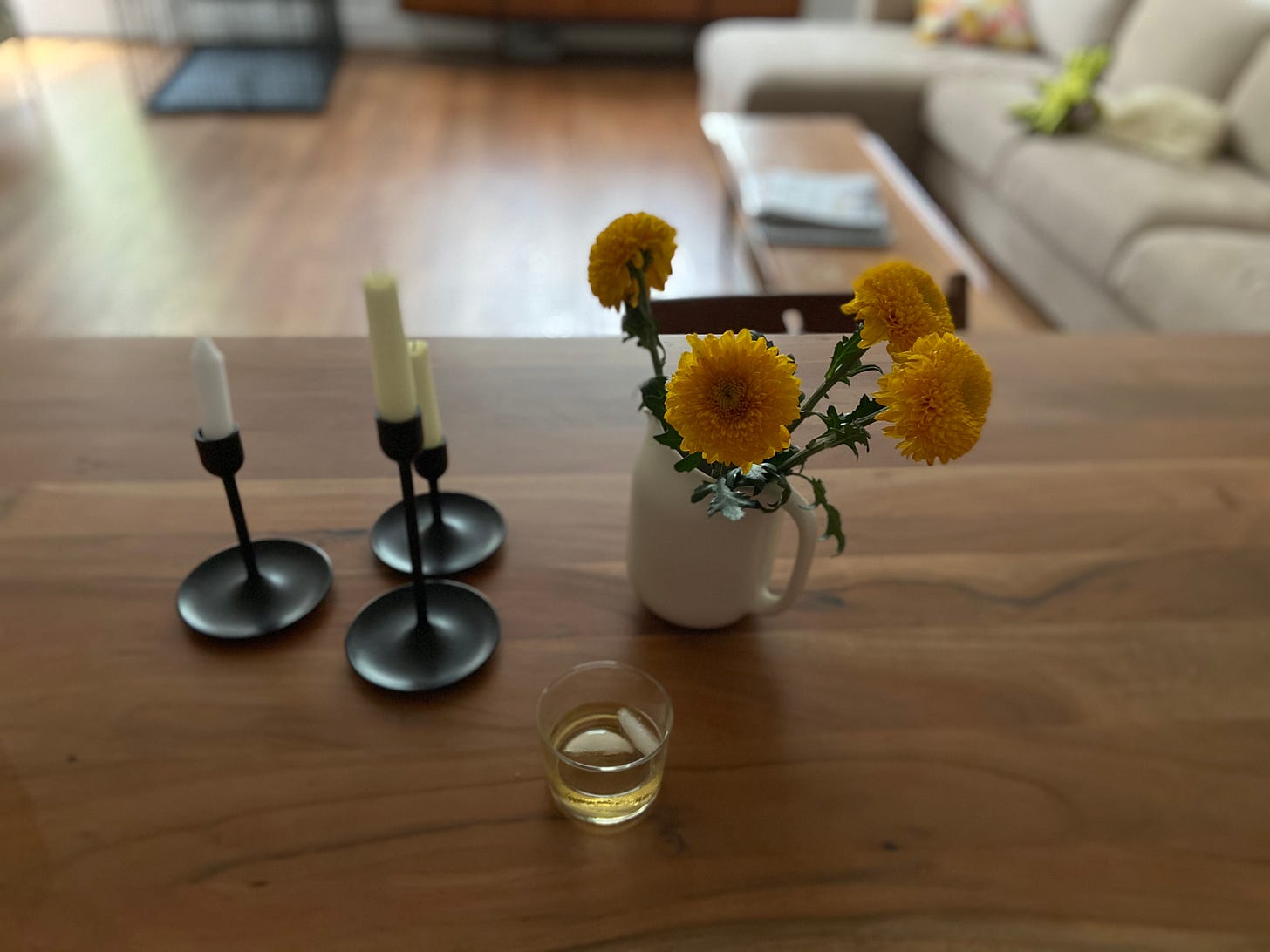 We had barely finished our main course on erev Rosh Hashanah when Andrew, looking at his phone (which admittedly he does all the time) gasped audibly. "RBG passed away," he whispered. At first, I didn't believe him. It made no sense. She couldn't die. Not the woman who's beat cancer so many times and almost never missed a day of work.

But it was true, and so I then cried into my wine. I had more wine. It didn't really help. RBG passed away not only on shabbat and on the start of the Jewish new year, which according to the Jewish belief means that only a person of great righteousness, a tzadik, is taken on Rosh Hashanah. Ginsburg's passing last week certainly felt more like a bad omen at the start of a new year than a reflection of her righteousness.
RBG was someone I admired for years — and not just when she became cool with her own "#notoriousrbg hashtag. Yes, we dressed Avi up as Ruth Baby Ginsburg for his first Halloween. Yes, he's been steeped in "I Dissent" since his wee years. Yes, I've owned an RBG mug for over a decade. But Ginsburg's legacy is something that I have experienced first hand: The freedom to open and maintain a bank account and a credit card in my own name without authorization from a male guardian; not being fired for being pregnant — are just some of the benefits I've received as a woman thanks to RBG's tireless work to equalize the treatment the sexes.
I remember Bill Clinton nominating her to the Supreme Court. I remember her quiet, steady and determined way of answering questions at the confirmation hearings. I remember how she spoke of her husband, Martin, whom she not only called her best friend but that he was also the "best thing to happen" to her.
The hummingbird-sized judge wasn't prone to hyperbole; and if you've ever read about the relationship between the two, you know that Martin supported Ruth's career as much, if not more, as she supported his. Plus, when he realized early on in their marriage Ruth was not even remotely interested in cooking (and was banned from the kitchen by her kids), he learned how to cook — and learned it well, baking cakes for her clerks later in life.
This kind of an egalitarian marriage, still rare to this day, was practically unheard of at the time. In her brilliant, eloquent piece in Vogue, Michelle Ruiz refers to Martin Ginsburg as a "unicorn". He was. He remains as such.
We need more Marty Ginsburgs as partners.
****
stuff i wrote: I wrote a piece on tiramisu in the Post a few weeks ago. Awhile back, I noticed that tiramisu, once the darling of trendy dessert menus, was viewed as passé and the very definition of uncool. This is my ode to a great dessert — one that doesn't even require turning on the oven and cooking anything (unless you count making espresso cooking).
read (food):
guide to chinese store snacks - and I AM HERE FOR IT.
read (non-food): If you want to be terrified — i.e. if you're not already losing sleep over the election — and I mean truly terrified to your marrow, read this Barton Gellman Atlantic piece.
stuff i love: Like many of you, I've been ferociously baking, particularly sourdough bread, though I did take a sourdough bread break during the summer as it was just too damn hot to turn the oven on more than absolutely necessary (I made an exception for challah). I've started to purchase flour by 50-pound bags and splitting them with baking friends, which necessitated bigger containers. I have also realized that my large OXO containers (which I used for my 5-lb bags of APF, whole-wheat flour, and other flours) weren't cutting it, because a 5-lb bag barely fits in there. I'd empty the bag, make a big mess on my counter, and then have to deal with compacted flour I could barely even scoop. To my great delight, I've discovered these inexpensive containers that aren't just roomy enough to fit big bags of flour (I'm now buying rye flour 5-lb bags for sourdough), but also come with a chalk pen, delightfully charming labels, and scoops!
And on that note, I wish you all a peaceful and healthy weekend. No recipe this time, but hopefully next time around. Be well.
-olga