Discover more from thoughtsicles
food + everything in-between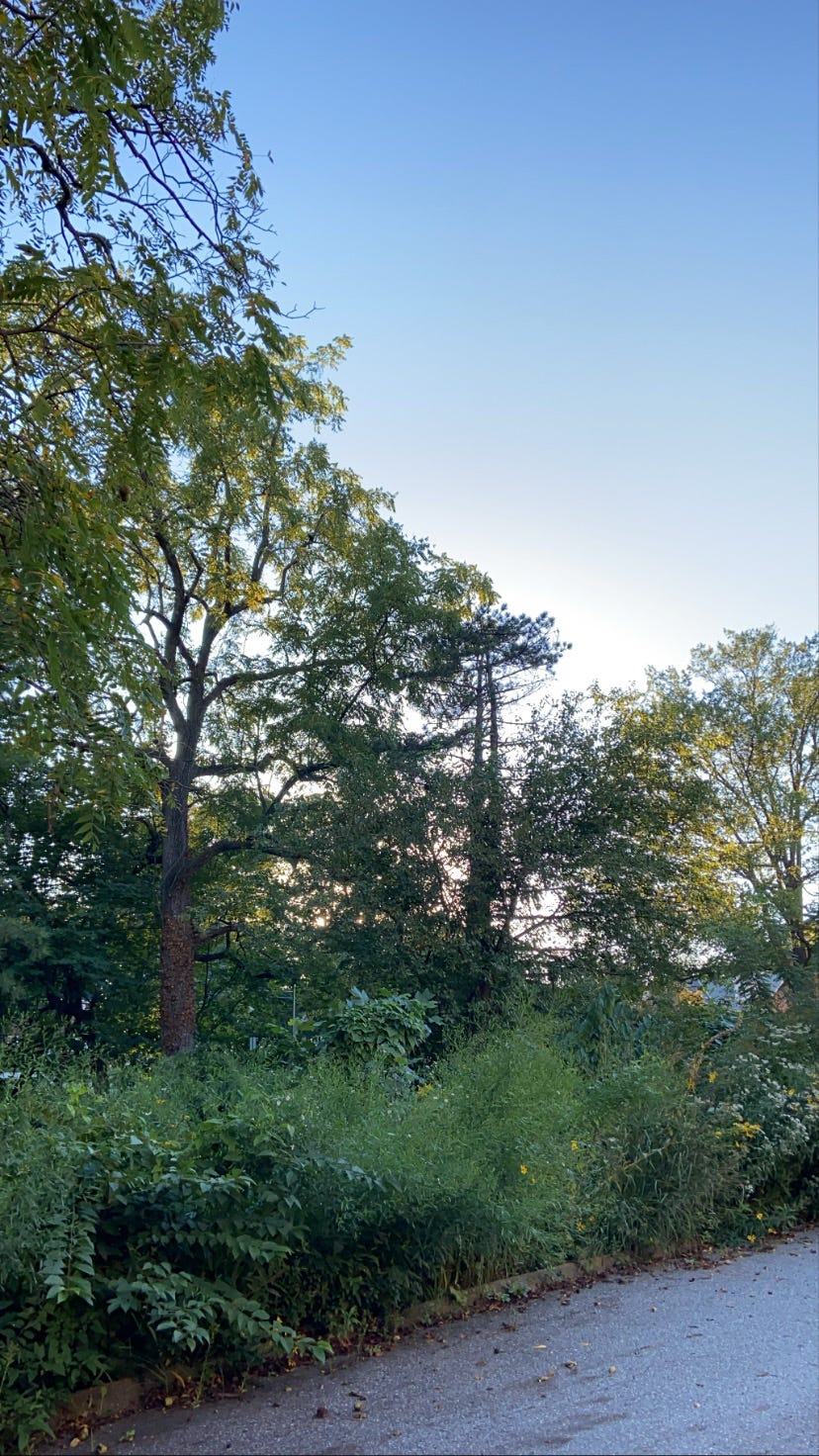 Hi hi, I blinked and it's late summer of what seems to be an interminable year with the news cycle getting progressively more and more depressing.
We're 59 days away from election. If you haven't done so already, please register to vote, request your vote-by-mail ballot, or if you can vote early in person, do so. If you're healthy enough and have time, consider volunteering as a poll worker.
A few weeks ago, I wrote a story + recipe on Maine-style lobster rolls and WaPo readers had some opinions. Ever the hot-button topic, food with legions of followers can be divisive, but in the era of coronavirus quarantine, financial uncertainty, and overall stress of 2020, the temptation of letting loose in a comment on a subjective food piece proves too irresistible.
read (food): You've probably already read this Eater exposé on Peter Meehan, but if not, it's very much worth your time. If you've ever worked in a toxic, abusive environment (as I have), a lot of this will ring true and may bring back some PTSD as it did for me.
A week or two ago, a text exchange with Dave McIntyre, whose Post wine column I edit, led me to this thoughtful piece on Snoop Dogg collaborating with an Aussie wine label to make branded wine. Lots to unpack and think about, and written by a terrific wine writer, Julia Coney. If you like reading about wine, Coney, who founded Black Wine Professionals, should be on your radar.
And, while this is no longer news, I'm very excited about this announcement. Dawn Davis' reputation in publishing is that of incredible accomplishment, and I'm looking forward to what comes next with her at the helm of BonApp.
On cookbook front, lots of good ones are coming out. Is anyone else anticipating this cookbook as much as I am? If you've ever had 20th Century Cafe's honey cake, then you may be as impatient. I've also been reading and very much enjoying Falastin and Help Yourself, two books I hope to cook from a lot in the coming weeks. The Good Book of Southern Baking has just landed on my desk as well, and the recipes look incredible. My only gripe is this is yet another baking book without weights, grams or otherwise. Publishers, editors, recipe testers, and authors: If you're reading this, please consider including weights (grams preferably) in your recipes — it makes baking at home so much easier with a smaller margin or error and fewer dishes to wash.
read (not food): Whether you're clutching your smartphone with every news alert or have been purposefully avoiding breaking news (to keep your blood pressure in check), this book (not food-related book) from a two-time Pulitzer-winner is out, and it's filled with chilling details. I've already read a few pages and it's [insert wide open eyes and a speechless expression].
On the heels of Schmidt's book, this article has been making tsunami-sized waves (verified by three separate news outlets, including Fox News) and, despite POTUS's aggressive tweeting, has thrown the administration into damage control.
stuff i've been loving lately (and for awhile): Since many of us are spending so much time at home, and the little things we were sort of okay with are now massive points of annoyance (hello, office window that refuses to fully close and that pi), I wanted to share a few things I use that are beloved, with some even being hall-of-fame appreciated. No one is paying me to say nice things about these items; I just love them on my own.
Kiss My Face shaving cream - I stumbled upon it in high school in the mid-1990s and I've never looked back. Okay fine, I did sort of look back. At times I thought, maybe there's something better (there wasn't); at other times, when I couldn't find the product and there were rumors the company was going out of business, I had to buy other shaving creams. I won't say I've tried them all, but I've tried many and this is by far and away (and I can't stress this enough) the best one I've come across.
Alba Botanica Very Emollient Unscented Body Lotion - I can't believe this giant pump bottle is under $7! It's very rich yet fast-absorbing, moisturizes better than competitors at more than twice its cost (looking at you, Kiehl's), and boasts "clean" ingredients.
Starting around May and up until sometime mid-October, we're a cold brew household. Out of all the cold brew vessels I've tried, this one is our favorite, hands-down. A few months ago, I got tired of the paper filters and decided to invest in a reusable cold brew bag, and boy do I love them! My favorite part is that super-satisfying tightening at the top. The bags wash and dry beautifully and have acquired a beautiful coffee-stained patina that comes with use.
My WaPo colleague Tanya recently posted an Instagram photo featuring these cute, short glasses I've been seeing for awhile and I asked her about them. Turns out they're called "bodega glasses" and are sold across various retailers, from Food52 to Pottery Barn (where Tanya bought hers) to Amazon. The ones I found are $20 for 12 (yes, you read that correctly) made by one of my favorite brands, Bormioli Rocco. I love them already. From wine to water to cocktails to just a bit of bourbon, these are, dare I say — perfect. Also, $20 for 12 is a deal I still can't comprehend.
If you know me, you know my endless love of all things Muji: Notebooks, pens, even their clothes (so. well. made.) But I think my favorite thing they make is their planner. Every July/August, they release a new one and it sells out pretty fast. If you like an analog planner like I do — I get such satisfaction from making a tidy to-do list every day — and you love a bargain, these planners, with super-smooth paper, are ideal. And are around $13.
cook: Inspired by Mollie Chen making superhero muffins on the regular, I gave the recipe a go in my kitchen. I've been trying to cut back on processed sugar, which has been making me anxious and sluggish, and these muffins seemed like a great small breakfast or on-the-go snack. They're gluten-free and vegan butter can easily be swapped in for a nondairy baked good. I've used the original recipe, but in true-to-me-fashion, added grams because I'm lazy and hate to wash extra dishes. I like to freeze these and quickly reheat in the microwave (just a few seconds) when I need a tasty, filling snack.

************
SUPERHERO MUFFINS
Makes: 12 muffins
These muffins, which happen to be gluten-free, boast nutrient-dense ingredients such as almond flour and whole-grain oats, and will make you feel like a superhero (cape not included). Full of vegetables, and sweetened with maple syrup instead of refined sugar, and are delicious to boost.
2 cups (230 grams) almond meal
1 cup (90 grams) old-fashioned rolled oats
1/2 cup (60 grams) chopped walnuts
1/2 cup (75 grams) currants or raisins, optional
2 teaspoons ground cinnamon
1 teaspoon baking soda
1/2 teaspoon ground nutmeg
1 teaspoon kosher salt
3 large eggs, beaten
1 cup (100 grams) grated zucchini (about 1 medium zucchini)
1 cup (110 grams) grated carrot (about 2 medium carrots)
6 tablespoons (90 grams) unsalted butter, melted (may substitute vegan butter, such as Myokos)
1/2 cup (120 milliliters) Grade B maple syrup
1 teaspoon vanilla extract
Position a rack in the center of the oven and preheat the oven to 350°F. Line a 12-cup standard muffin tin with paper muffin cups.
In a large bowl, combine the almond meal, oats, walnuts, currants or raisins, if using, cinnamon, baking soda, nutmeg, and salt.
In a separate bowl, mix together the eggs, zucchini, carrot, butter, maple syrup, and vanilla.
Add the wet ingredients to the dry ingredients, mixing until just combined.
Spoon the batter into the muffin cups filling each to the brim. Bake for 25 to 35 minutes, or until the muffins are nicely browned on top and a toothpick inserted in the center of a muffin comes out clean.
Tip: Keep a batch in the freezer for a quick snack or on-the-go breakfast; defrost on LOW in the microwave.
************
And that's it from me. Until (hopefully) soon. Stay well and be safe, everyone!
xo,
olga